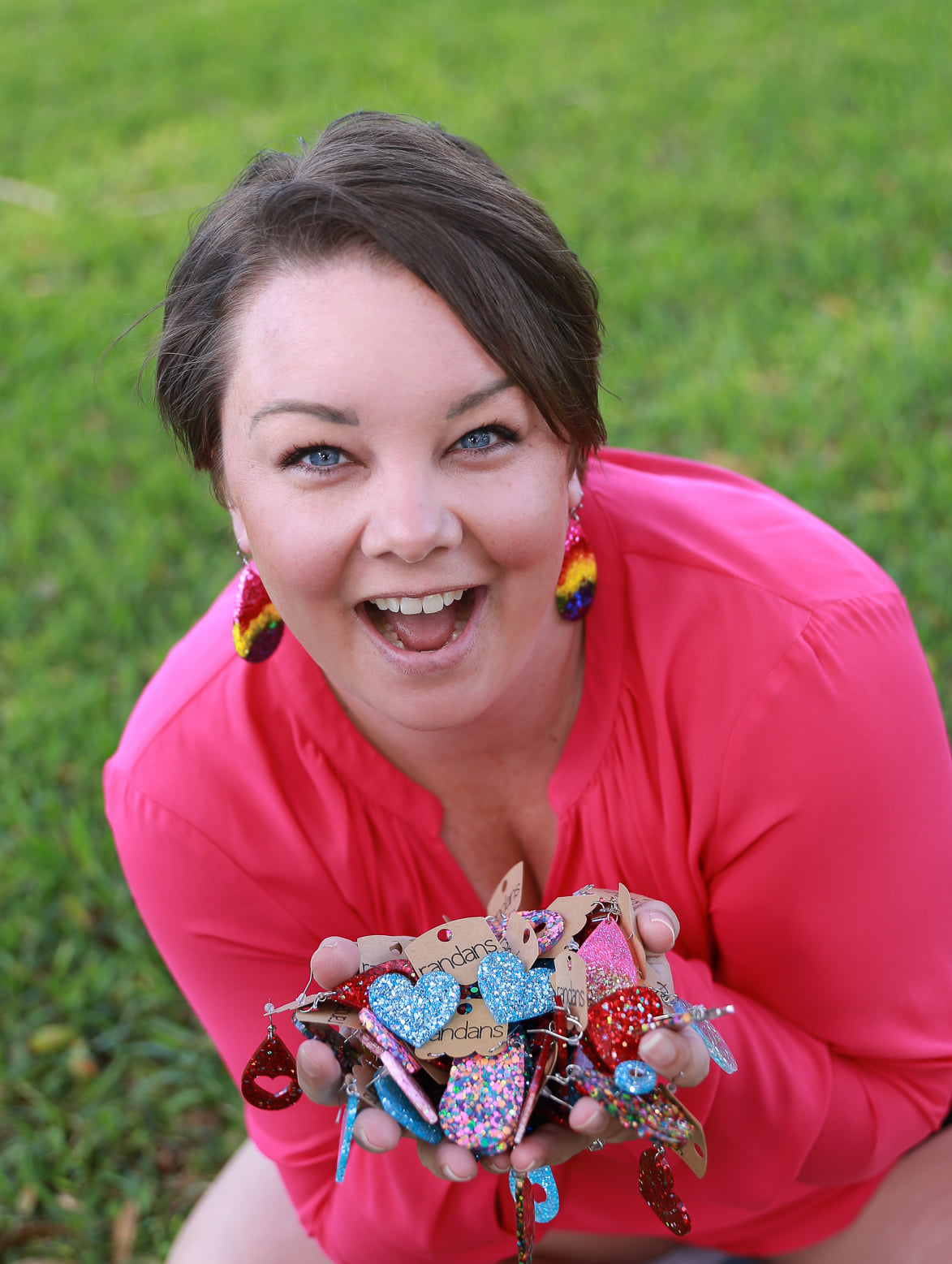 Randans is the most unique, one of a kind glitter jewelry brand you'll ever find!
Our products are lightweight, comfortable to wear, and add just enough sparkle to any outfit. Made for the day in the office, date night, or gameday; they are truly the all occasion earrings. Your customers will quickly become collectors returning to get every new shape, color and print! With over 100 colors and 75+ designs to choose from, there are endless style combos to perfectly match your unique clientele!
Shop Our Best Sellers
New Arrivals
Get the newest designs for your customers first!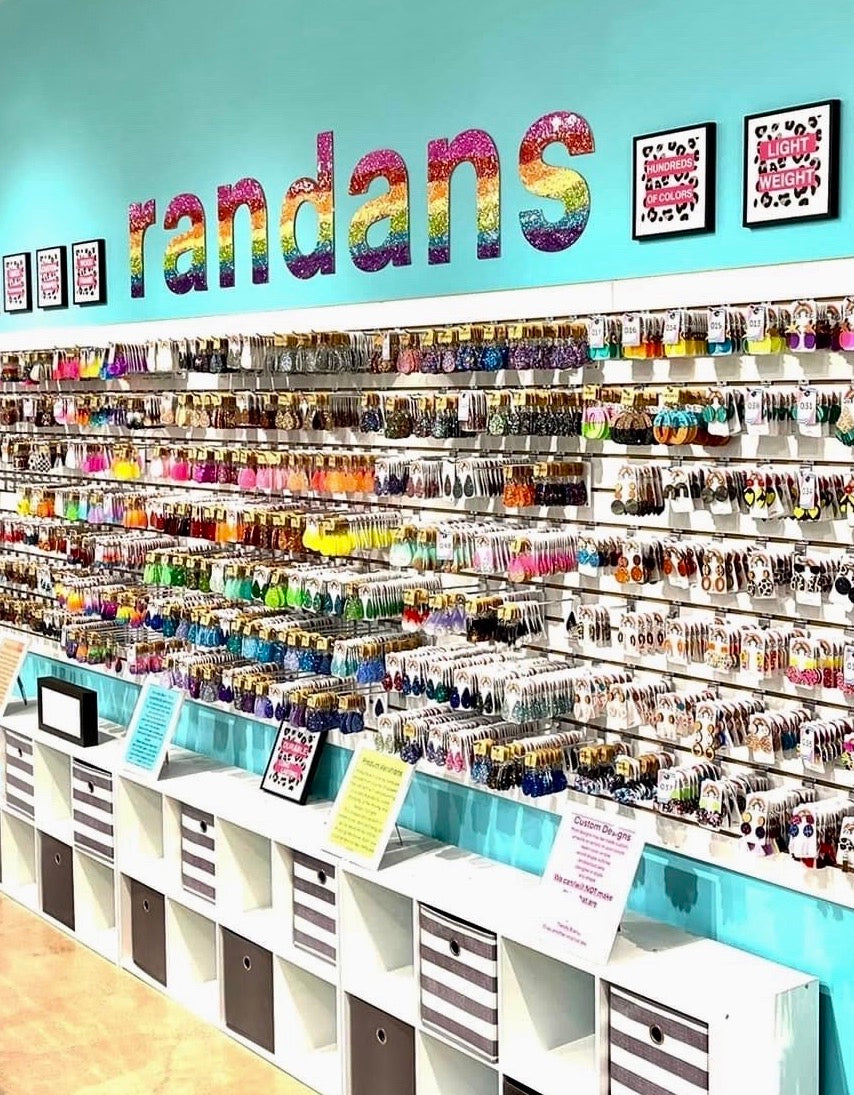 Shop with us in Dallas Market Center at 7-7806!
We are located in Dallas Market Center at Showroom 7-7806. We are open to all wholesale buyers for order writing along with cash & carry during all major Dallas Market Apparel & select Gift Markets. See our schedule HERE. We encourage appointments for live sales. If you'd like to shop via private appointment or FaceTime between markets, please reach out to Kenzie with Synergy Marketplace at (469) 928-0730. She is on site & available by appointment only Monday through Friday 10am-6pm.